High-Quality Air Conditioning Services Keep Cool This Summer!
Request an Appointment
It's never been easier! Schedule your service online.
Air Conditioning Services in San Diego
Keeping San Diego County Cool All Year Long
San Diego summers can be incredibly hot and humid, making it difficult to stay comfortable without a properly functioning air conditioning system. Without the right AC unit in your home or business, you may find yourself feeling stuffy and uncomfortable throughout the summer months.
Fortunately, THA Heating, Air, & Plumbing Inc. is here to help. Our experienced team has been providing top-notch air conditioning services for decades in San Diego County. We specialize in the installation, maintenance, and repair of all types of AC systems so that you can keep cool all year long with minimal discomfort from the heat.
We pride ourselves on our customer service and satisfaction guarantee. We will work hard to ensure that your air conditioning system operates at its best, so you can stay comfortable in the San Diego summer heat. If you are looking for quality air conditioning services, you've come to the right place!
For more information or to get a free estimate, please contact us today by dialing (858) 648-5090 or by completing our online form. Se habla español! Let THA Heating, Air, & Plumbing Inc. take care of all your air conditioning needs and keep you cool all year round.
Signs Your AC System Needs Repair
It's usually quite clear when something is wrong with your AC system if it isn't cooling things off indoors. But other signs can indicate a problem, even if everything seems to be running okay. These warning signs should not be ignored as they could lead to bigger and more expensive issues down the line.
The most common signs you need an AC repair are:
Unusual noises coming from the unit or ducts
Uneven temperatures throughout your home or office
Low airflow or weak airflow from vents
High humidity levels in your building
Strange odors coming from vents
Skyrocketing energy bills
Longer cooling cycles
If you're experiencing any of these signs, don't wait too long to get it checked out. THA Heating, Air, & Plumbing, Inc specializes in air conditioning repair services in San Diego and the surrounding areas. Whether you need a brand-new system installed, a quick fix for a malfunctioning unit or routine maintenance to optimize performance, we have got you covered. We understand the importance of a well-functioning air conditioner, especially in the hot summers of San Diego, and we are dedicated to delivering prompt, reliable, and efficient service every time.
Comprehensive Air Conditioning Solutions
Every home or business has unique cooling requirements. That's why we offer a wide variety of air conditioning systems designed to cater to different spaces and preferences.
Our range includes:
Central air conditioning: Ideal for larger properties, central air conditioning systems provide uniform cooling throughout the space, maintaining a comfortable temperature in every room. With their advanced features, such as programmable thermostats and energy-efficient options, these systems offer both convenience and cost savings.
Ductless mini-split systems: Perfect for smaller spaces or individual rooms, ductless mini-split systems offer flexible and targeted cooling. These systems are easy to install, operate quietly, and provide customizable comfort, allowing you to control the temperature in each zone independently.
Heat pump systems: Heat pumps are an excellent choice for those seeking year-round comfort. These systems can cool your space in the summer and provide efficient heating during colder months, making them a versatile and energy-saving option.
Don't delay your air conditioning repair any longer. Get in touch with the experts of THA today and schedule a free estimate appointment. Call us at (858) 648-5090 or complete our online form to get started. Se habla español! We look forward to hearing from you soon.

Our Services
How Can We Help You?
When you trust THA Heating, Air & Plumbing, you can know the job will be done right the first time.
Serving A Wide Area
Wondering if we reach your area? Check out the full list of cities we serve around the Phoenix Metro.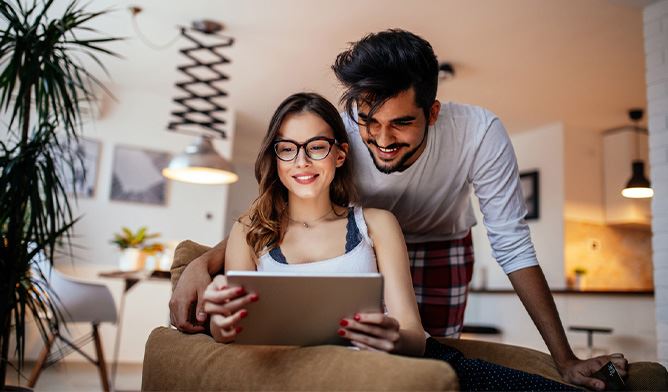 Stay Cool
Contact Our AC Pros Now
In addition to installation services, we also specialize in air conditioning maintenance. Regular maintenance ensures the longevity and optimal performance of your system, while our skilled technicians are ready to diagnose and resolve any issues you may encounter. With THA Heating, Air, & Plumbing, Inc. by your side, you can have peace of mind knowing that we are here to keep your air conditioning system running smoothly.
Hear From Our Happy Customers
Reviews & Testimonials
At THA Heating, Air & Plumbing, your satisfaction is our priority! See for yourself what people have to say about working with us.
"She will definitely call this company for future help."

He was prompt, professional, friendly, and reasonable. She will definitely call this company for future help.

- Tish Remsnyder

"He was on time despite a busy schedule."

Very professional and nice, explained everything he was doing and possible outcomes. I would definitely use THA again, but hopefully my daughter won't flush any more toys down the toilet.

- Brittini Boots

"Positive: Professionalism"

Great experience, I would recommend this company to anyone looking for a professional, knowledgeable plumbing service!

- Monica Albrecht