Expert Ductwork Services Top-Notch Solutions For Your Home or Business
Request an Appointment
It's never been easier! Schedule your service online.
Ductwork Service in San Diego
Reliable Duct Cleaning & Installation for San Diego County Homes & Businesses
Effective and efficient ductwork plays a crucial role in maintaining optimal indoor air quality and ensuring proper airflow throughout your home or business. If you're experiencing issues with your duct system, it's important to turn to a trusted team of professionals who specialize in ductwork services. At THA Heating, Air, & Plumbing, Inc., we offer comprehensive ductwork services in San Diego, providing reliable solutions to improve the performance and efficiency of your HVAC system.
From installation and repair to maintenance and cleaning, we deliver top-notch solutions tailored to your specific needs. With THA, you can trust that our technicians will assess your duct system meticulously, identifying any issues or inefficiencies that may be hindering its performance. We utilize advanced tools and techniques to provide effective ductwork solutions that improve airflow, reduce energy waste, and enhance indoor comfort. Our commitment to exceptional service means that we go above and beyond to deliver results that exceed your expectations.
For reliable ductwork services in San Diego, call THA Heating, Air, & Plumbing, Inc. today at (858) 648-5090 or complete our online form for a free estimate.
Our Comprehensive Ductwork Solutions
Ductwork is often tucked away in inaccessible areas of a property and can be overlooked when it comes to regular maintenance. However, if left unchecked, this can lead to a multitude of problems, such as the buildup of dust and debris, which can cause blockages or obstructions that will reduce airflow. At THA Heating, Air, & Plumbing, Inc., we address all of these issues with an array of proven solutions.
Our services include:
Duct installation: If you're constructing a new home or business or need to replace outdated ductwork, our team can design and install a customized duct system that meets your specific requirements. We prioritize efficiency and performance, ensuring that your new ductwork functions optimally.
Duct repair: Damaged or leaking ductwork can lead to energy waste, poor indoor air quality, and reduced HVAC efficiency. Our skilled technicians are adept at identifying and repairing duct issues, including leaks, loose connections, or damaged insulation. We employ industry-leading techniques to restore the integrity of your duct system and improve its efficiency.
Duct cleaning: Over time, dust, debris, and allergens can accumulate within your ductwork, diminishing indoor air quality and affecting the overall performance of your HVAC system. Our thorough duct cleaning services remove contaminants, promoting cleaner air circulation and a healthier living environment.
Duct sealing: Leaky ducts can result in significant energy losses and reduced HVAC efficiency. Our duct sealing services involve sealing any gaps, cracks, or leaks in your ductwork, preventing conditioned air from escaping, and ensuring proper airflow to all areas of your space.
Benefits of Professional Ductwork Services
Having your ductwork serviced may not be at the top of your priority list, but it can be a worthwhile investment in many ways. By having our specialists assess your ductwork and address any lingering issues, the benefits go beyond a boost to your indoor comfort.
Some of the advantages include:
Improved energy efficiency: Well-designed and properly functioning ductwork ensures that conditioned air reaches its intended destinations efficiently. By addressing issues such as leaks or poor insulation, our services enhance energy efficiency, reducing energy waste and lowering your utility bills.
Enhanced indoor air quality: Clean and well-maintained ductwork plays a vital role in maintaining good indoor air quality. Our duct cleaning services remove allergens, dust, and contaminants, ensuring that the air you breathe is healthier and fresher.
Optimal HVAC performance: Efficient ductwork allows for consistent airflow throughout your space, ensuring that your HVAC system operates at its peak performance. This results in improved comfort, more even temperature distribution, and better overall system reliability.
Cost savings: By optimizing your ductwork, you can save on energy costs and potentially extend the lifespan of your HVAC system. Well-maintained ducts require less energy to operate, reducing the strain on your HVAC equipment and potentially minimizing the need for costly repairs.
Don't overlook the importance of your ductwork. Contact THA Heating, Air, & Plumbing, Inc. today for professional ductwork services in San Diego. Dial (858) 648-5090 or complete our online form to schedule a consultation and receive a free estimate.

Our Services
How Can We Help You?
When you trust THA Heating, Air & Plumbing, you can know the job will be done right the first time.
Serving A Wide Area
Wondering if we reach your area? Check out the full list of cities we serve around the Phoenix Metro.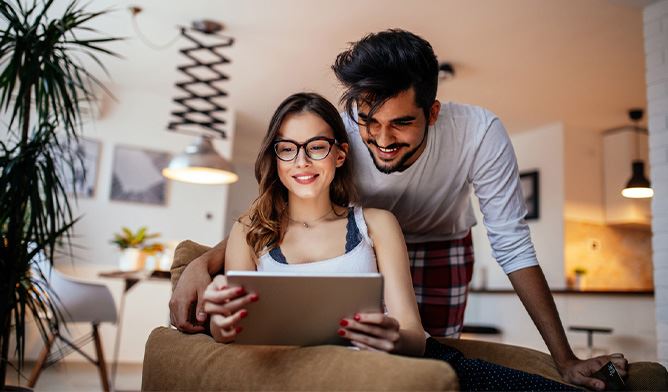 Breathe Easier Today
Contact Our Ductwork Pros Now
Don't let your ductwork go overlooked. We can access your duct system and provide efficient solutions for your needs. Our expert technicians can help take care of your HVAC needs quickly and within your budget, helping to keep your air clean and your indoor space comfortable throughout the year!
Put your trust in a San Diego plumbing company that has the best interest of your home or business at heart. Call (858) 648-5090 to schedule a service today.
Hear From Our Happy Customers
Reviews & Testimonials
At THA Heating, Air & Plumbing, your satisfaction is our priority! See for yourself what people have to say about working with us.
"She will definitely call this company for future help."

He was prompt, professional, friendly, and reasonable. She will definitely call this company for future help.

- Tish Remsnyder

"He was on time despite a busy schedule."

Very professional and nice, explained everything he was doing and possible outcomes. I would definitely use THA again, but hopefully my daughter won't flush any more toys down the toilet.

- Brittini Boots

"Positive: Professionalism"

Great experience, I would recommend this company to anyone looking for a professional, knowledgeable plumbing service!

- Monica Albrecht