Trenchless Sewer Services in San Diego
Fast, Effective Solutions for Trenchless Sewer Repairs & Replacements
The sewer line is one of the most important components of any plumbing system. It is responsible for carrying waste from your home to the main line that leads to the municipal sewer system. While this may seem like a simple process, it is actually quite complex. In order for the sewer line to function properly, there are a number of factors that must be just right.
When the sewer line is damaged, it can cause a number of problems, including backups and pipe collapses. The good news is that our San Diego plumbing company offers trenchless sewer services that are designed to solve these issues quickly and effectively. Our team of dedicated plumbers has the training and experience to perform any type of sewer repair, including repairs that do not require digging.
Interested in learning more about trenchless sewer services? Call (858) 648-5090 to speak with a member of our team today.
Trenchless Sewer Services You Can Count On
When it comes to trenchless sewer services, THA Heating, Air, & Plumbing, Inc. is the company you can trust. We offer a number of different trenchless sewer services that are designed to solve a wide range of issues.
We can help you with:
Cleaning out the sewer line
Repairing cracks and breaks
Replacing damaged pipes
Re-routing and relining pipes
Regardless of the problem you are experiencing, our plumbers are ready to help. We offer upfront pricing so you know exactly what you will be paying for your trenchless sewer services. We also offer financing options for our customers who need help paying for their sewer services.
Contact Our Plumbing Company for Trenchless Sewer Services
If you are experiencing a problem with your sewer line, don't hesitate to call THA Heating, Air, & Plumbing, Inc. We are available 24 hours a day, 7 days a week to provide you with the trenchless sewer services you need.
Call (858) 648-5090 or contact us online to schedule an appointment with our team today.
Why Choose THA Heating, Air & Plumbing?
What Makes Us Different
Serving San Diego, CA Since 1992
Backed by a Warranty

Get peace of mind with our warranty-backed services.

Licensed & Insured

We make it easy for you to have confidence in the team you call.

Financing Options Available

Our flexible financing options support you however you'd like to pay.

Available for Emergency Help

Heating and cooling emergencies can't wait. Call for immediate help.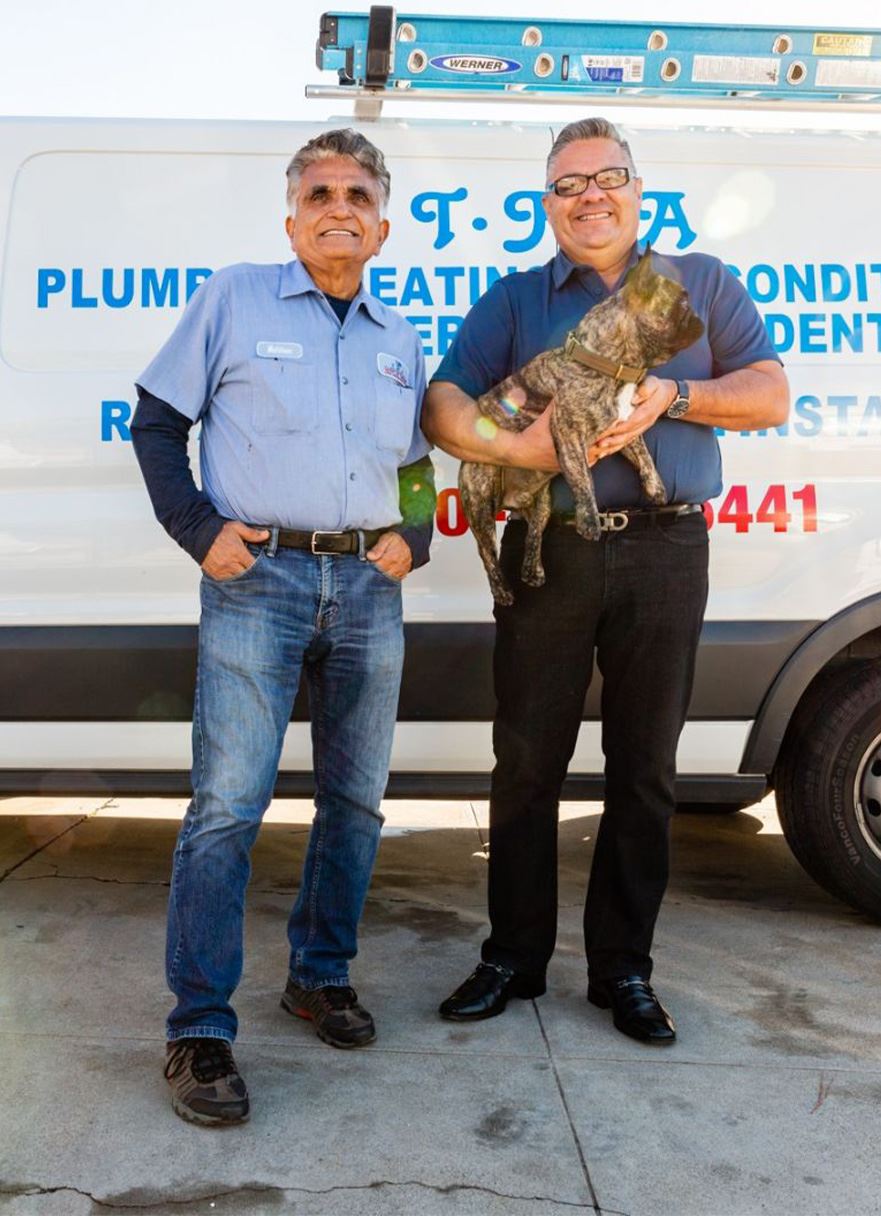 Hear From Our Happy Customers
Reviews & Testimonials
At THA Heating, Air & Plumbing, your satisfaction is our priority! See for yourself what people have to say about working with us.
"She will definitely call this company for future help."

He was prompt, professional, friendly, and reasonable. She will definitely call this company for future help.

- Tish Remsnyder

"He was on time despite a busy schedule."

Very professional and nice, explained everything he was doing and possible outcomes. I would definitely use THA again, but hopefully my daughter won't flush any more toys down the toilet.

- Brittini Boots

"Positive: Professionalism"

Great experience, I would recommend this company to anyone looking for a professional, knowledgeable plumbing service!

- Monica Albrecht