Ductless Mini-Split Systems
Ductless Mini-Split Systems in San Diego
Ductless Mini-Split AC Installation in San Diego County
Ductless air conditioning systems allow you to install an air conditioner almost anywhere in your home. These systems are great for attics, garages, and additions because they allow you to add cooling to your home without having to run ductwork. At THA Heating, Air, & Plumbing, we can help you determine if a ductless AC is the right solution for your home.
Advantages of Ductless AC Systems
Ductless air conditioning systems can be an excellent investment for your home. These systems offer a number of advantages, including:
Ease of installation
Energy efficiency
Low maintenance
Customizable cooling
Relatively low cost
No ductwork required
What Is a Ductless System?
Ductless systems are also known as mini-split systems. These systems consist of an outdoor condenser unit and an indoor air handler. The air handler contains an evaporator and a blower. The evaporator is responsible for cooling the air, and the blower circulates the air in your home. Ductless systems are ideal for homes that do not have ductwork or homes that have ductwork that is not in the correct location to cool your home efficiently.
Ductless systems are ideal for homes that have:
Attics, garages, or other outbuildings
Large additions that need cooling
Any other areas of your home that do not have ductwork
Ductless AC systems are extremely easy to install. In fact, most homeowners can install a ductless system on their own. All you need to do is connect the outdoor condenser to a power source, connect the indoor air handler to a power source, and connect the air handlers together. The air handlers are attached to your walls with brackets, and you can control them with a remote control. It's that easy!
Why Choose THA Heating, Air, & Plumbing?
When you choose to work with our San Diego ductless AC installation experts, you can rest assured that you will receive the best possible service. We have a team of knowledgeable and experienced technicians who are dedicated to providing you with the exceptional service you deserve.
We offer:
Our team is available to answer any questions you may have. We will explain the different options available to you and help you make the best decision for your home. We are committed to providing you with the highest quality service at an affordable price.
Give us a call at (858) 648-5090 to learn more about our ductless AC installation services in San Diego.
Why Choose THA Heating, Air & Plumbing?
What Makes Us Different
Serving San Diego, CA Since 1992
Backed by a Warranty

Get peace of mind with our warranty-backed services.

Licensed & Insured

We make it easy for you to have confidence in the team you call.

Financing Options Available

Our flexible financing options support you however you'd like to pay.

Available for Emergency Help

Heating and cooling emergencies can't wait. Call for immediate help.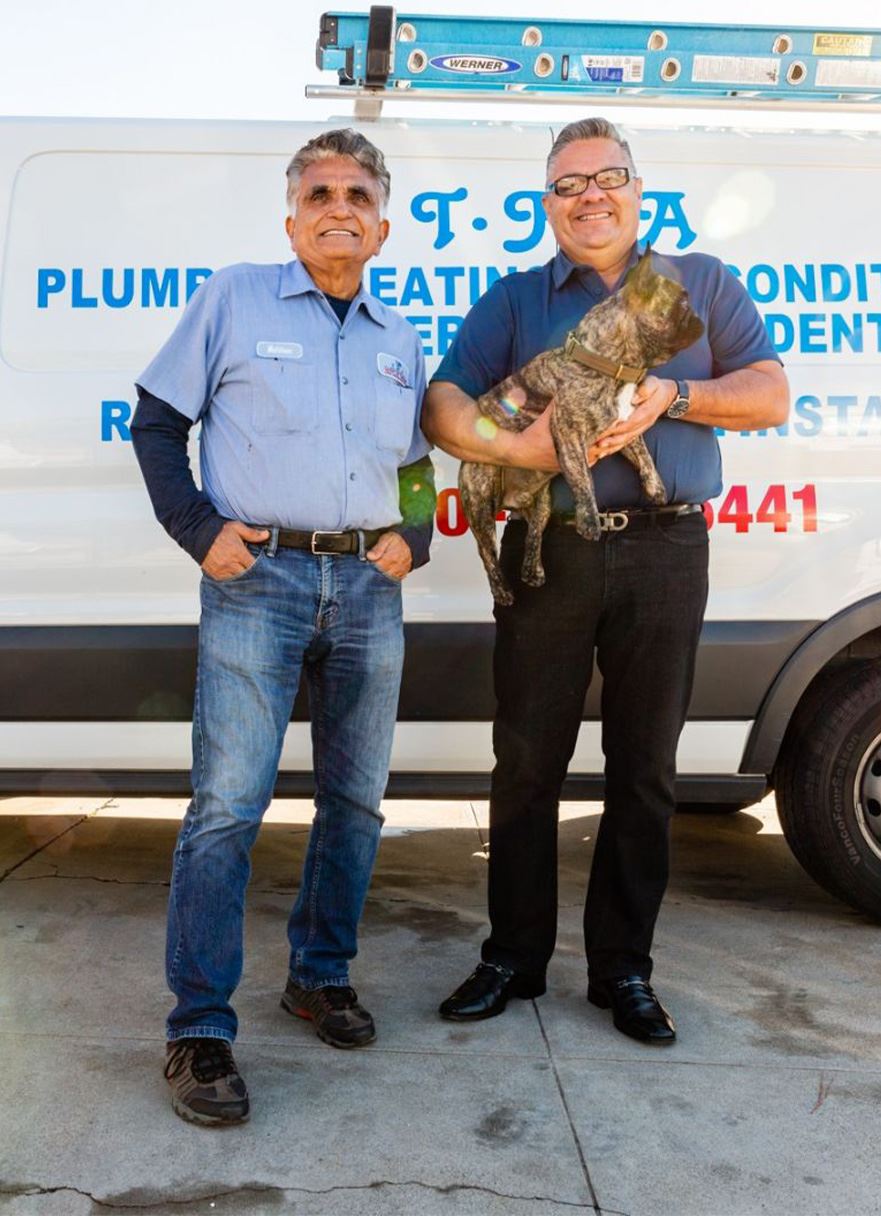 Hear From Our Happy Customers
Reviews & Testimonials
At THA Heating, Air & Plumbing, your satisfaction is our priority! See for yourself what people have to say about working with us.
"She will definitely call this company for future help."

He was prompt, professional, friendly, and reasonable. She will definitely call this company for future help.

- Tish Remsnyder

"He was on time despite a busy schedule."

Very professional and nice, explained everything he was doing and possible outcomes. I would definitely use THA again, but hopefully my daughter won't flush any more toys down the toilet.

- Brittini Boots

"Positive: Professionalism"

Great experience, I would recommend this company to anyone looking for a professional, knowledgeable plumbing service!

- Monica Albrecht