San Diego Emergency HVAC Services
Available 24/7 for Repairs & Installations in San Diego County
Nobody wants to deal with a faulty HVAC system, especially when it's at an inconvenient time. Whether you're dealing with a broken air conditioner in the middle of summer or a heater that won't turn on during winter, it can be stressful and frustrating. That's why THA Heating, Air & Plumbing, Inc. is here to help.
We provide emergency HVAC services 24/7 for repairs and installations in San Diego County. Our team of licensed technicians is trained and certified in all areas of heating, air conditioning, plumbing, and ventilation so you can feel confident knowing your home or business will be taken care of promptly by experienced professionals. We strive to provide the best service possible for our customers and will work hard to get your home or business back up and running quickly - no matter what time it is!
Don't let a faulty HVAC system stress you out. Contact THA Heating, Air & Plumbing, Inc. for fast and reliable emergency HVAC services in San Diego. Dial (858) 648-5090 today to get a free estimate or contact us online! Se habla español.
What Is Considered an HVAC Emergency?
All sorts of problems can affect an HVAC system, but not all are considered an emergency. Issues such as a broken thermostat, clogged filters, or dirty coils may be more of a nuisance than a full-blown emergency and can usually wait until regular business hours to be addressed. However, other issues will require immediate attention. Knowing the difference between the two is crucial.
Here's a list of some common HVAC problems that could potentially constitute an emergency:
Leaking coolant: HVAC systems should never be leaking. Coolant leaks can cause the system to stop cooling or heating properly, and the coolant itself is hazardous to people and animals if ingested or inhaled.
Broken/faulty heat exchangers: Heat exchangers collect all of the spent air generated by your furnace, and any issue with them could lead to dangerous fumes being released into your home without you being aware of it.
Blocked or leaking ducts: If air isn't getting through as efficiently as possible due to blockages in the ductwork, then it'll impact how effective your system is at regulating temperature throughout your house. A leak in a duct can also allow heated or cooled air out of the system before it reaches its destination, driving up energy costs.
Unusual noises coming from the unit: Any grinding, squealing, rattling sound that you hear coming from an HVAC unit could indicate something wrong internally which will require immediate attention.
Air conditioner is not blowing cold air: This might mean that there's a lack of refrigerant in your AC and needs replenishing quickly for optimum performance levels during summer months.
Furnace won't ignite: If your furnace won't start up, it may be due to a malfunction in the ignition system or flame sensor. It's best to leave this issue for a professional HVAC technician to handle as soon as possible.

Prompt, courteous service from a qualified HVAC technician
What to Expect When You Call Us
Our technicians here at THA Heating, Air, & Plumbing, Inc. take emergency calls very seriously and we know that time is of the utmost importance. We will mobilize quickly to diagnose and repair your HVAC system in no time while ensuring you get the best possible experience.
When you call us for an emergency, you can expect:
A fully stocked vehicle with all the necessary parts and tools so any job can be completed efficiently
An honest assessment of your system to determine the cause of the problem and best solution
High-quality parts and materials that meet or exceed industry standards
Expert installation and repairs that are completed as quickly as possible to minimize disruption
A sense of urgency when dealing with any issue - our team won't waste valuable time getting to work on fixing your problem right away!
Affordable rates with no hidden fees or surprise charges
A comprehensive satisfaction guarantee that ensures your complete peace of mind
By reaching out to us, you can rest assured that we won't leave you waiting around for a long time. We'll get to work as soon as possible so that you can have your HVAC system running smoothly in no time!
Get a free estimate by dialing (858) 648-5090 or contact us online now! Our San Diego emergency HVAC team is standing by and eager to help!
Why Choose THA Heating, Air & Plumbing?
What Makes Us Different
Serving San Diego, CA Since 1992
Backed by a Warranty

Get peace of mind with our warranty-backed services.

Licensed & Insured

We make it easy for you to have confidence in the team you call.

Financing Options Available

Our flexible financing options support you however you'd like to pay.

Available for Emergency Help

Heating and cooling emergencies can't wait. Call for immediate help.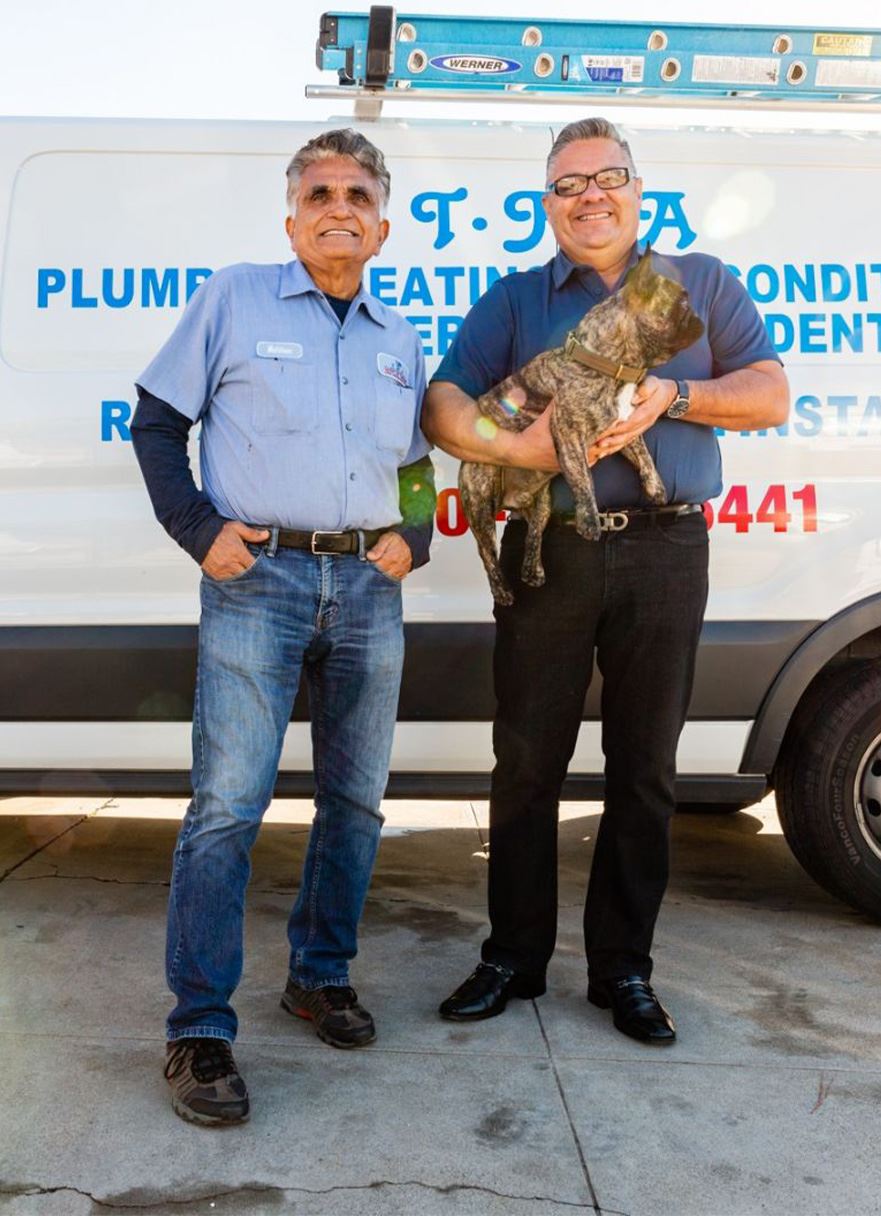 Hear From Our Happy Customers
Reviews & Testimonials
At THA Heating, Air & Plumbing, your satisfaction is our priority! See for yourself what people have to say about working with us.
"She will definitely call this company for future help."

He was prompt, professional, friendly, and reasonable. She will definitely call this company for future help.

- Tish Remsnyder

"He was on time despite a busy schedule."

Very professional and nice, explained everything he was doing and possible outcomes. I would definitely use THA again, but hopefully my daughter won't flush any more toys down the toilet.

- Brittini Boots

"Positive: Professionalism"

Great experience, I would recommend this company to anyone looking for a professional, knowledgeable plumbing service!

- Monica Albrecht