San Diego Plumbing Inspections
Protecting Your Home's Vital Systems from Damage
A plumbing inspection is a vital part of any home inspection. The plumbing system is responsible for bringing fresh water into your home and removing wastewater from your home. Without a properly functioning plumbing system, your home will not be inhabitable. Plumbing services are vital to the maintenance and repair of your home's plumbing system.
Schedule your plumbing inspection today by calling (858) 648-5090.
How Do I Know If I Need a Plumbing Inspection?
There are several reasons why you may want to hire a professional plumber to inspect your plumbing system. Your plumbing system is composed of many different pipes, fixtures, and appliances, so it can be difficult to determine if something is wrong with your plumbing system without the help of a professional. Some indications that you may need a plumbing inspection include:
No hot water
Leaking faucets
Strange odors coming from your drains
Gurgling sounds coming from your drains
Strange sounds coming from your plumbing system
Water stains on your walls or floor
Wet floors or walls
Strange smells coming from your water heater
Water pooling around your drains
Water damage on your walls or floor
Because your plumbing system is hidden away behind walls, floors, and cabinets, it can be very difficult to tell if there is a problem with your plumbing system. A professional plumber will be able to inspect your plumbing system and determine if you need any repairs or maintenance work. If you notice any of the above signs, it is a good idea to call a professional plumber to perform a plumbing inspection.
How Long Does a Plumbing Inspection Take?
A plumbing inspection takes approximately two hours. The professional plumber will begin by asking you about your home's history. They will ask you about any past plumbing issues you may have had and if there are any past repairs you are aware of. This information will help the professional plumber determine any current issues with your plumbing system.
After gathering this information, the professional plumber will begin their inspection. They will begin by looking at the condition of your drains and drains. They will check for any signs of leaks, corrosion, or other damage. They will then move on to your water supply and water lines, checking for leaks, corrosion, or other damage. Finally, your professional plumber will check your water heater and any other appliances that use water, checking for leaks, corrosion, or other damage.
Call (858) 648-5090 to schedule your plumbing inspection today!
What Happens After the Inspection?
After the inspection, your professional plumber will sit down with you and discuss their findings. They will explain any issues they found and the best way to repair them. If you need any plumbing repairs, the professional plumber will explain the costs and time frame for completing the work. The professional plumber will also explain how to properly maintain your plumbing system to avoid future repairs.
Schedule Your San Diego Plumbing Inspection Today!
Your home is your sanctuary. It is where you go to relax and unwind after a long day. Don't let a damaged plumbing system threaten your sanctuary. Schedule a plumbing inspection today. We are proud to provide our plumbing inspection services in San Diego, Orange County, and Riverside.
Why Choose THA Heating, Air & Plumbing?
What Makes Us Different
Serving San Diego, CA Since 1992
Backed by a Warranty

Get peace of mind with our warranty-backed services.

Licensed & Insured

We make it easy for you to have confidence in the team you call.

Financing Options Available

Our flexible financing options support you however you'd like to pay.

Available for Emergency Help

Heating and cooling emergencies can't wait. Call for immediate help.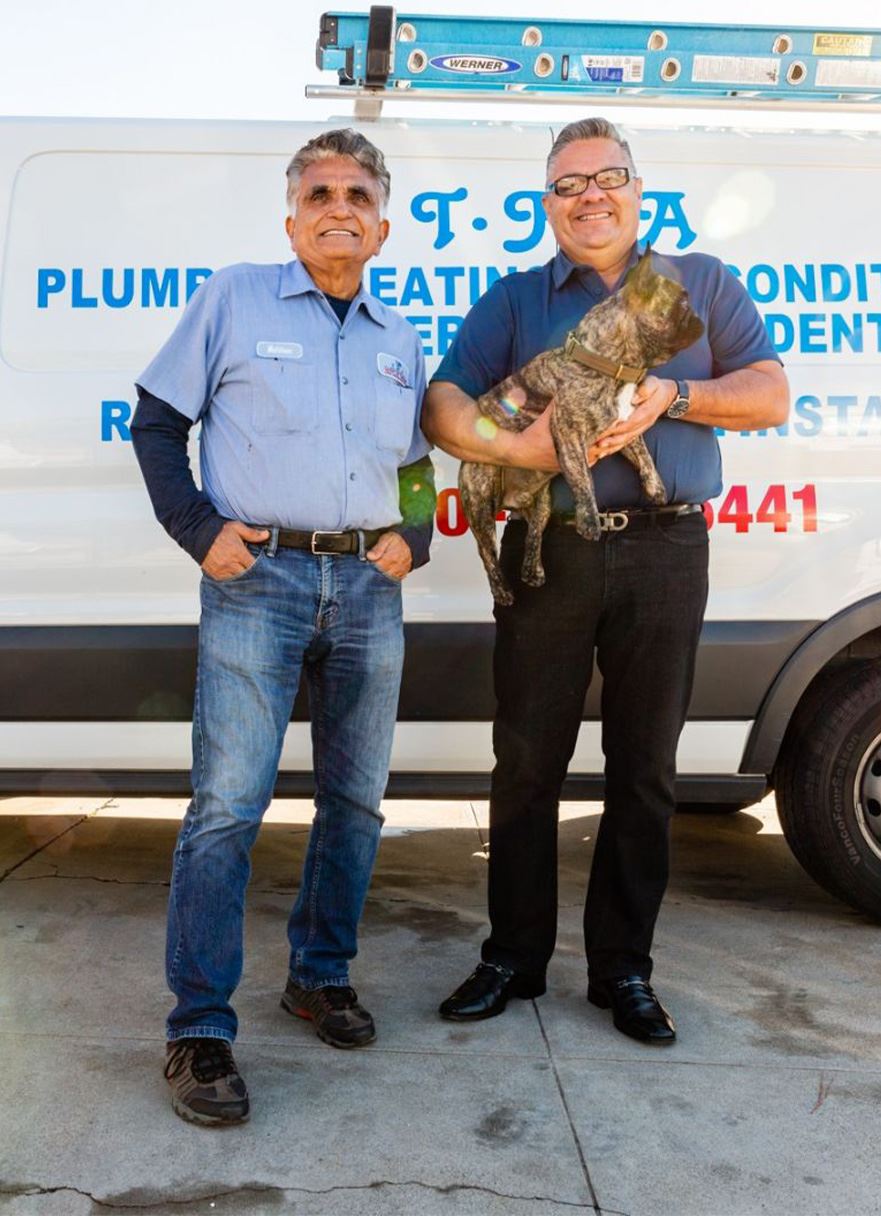 Hear From Our Happy Customers
Reviews & Testimonials
At THA Heating, Air & Plumbing, your satisfaction is our priority! See for yourself what people have to say about working with us.
"She will definitely call this company for future help."

He was prompt, professional, friendly, and reasonable. She will definitely call this company for future help.

- Tish Remsnyder

"He was on time despite a busy schedule."

Very professional and nice, explained everything he was doing and possible outcomes. I would definitely use THA again, but hopefully my daughter won't flush any more toys down the toilet.

- Brittini Boots

"Positive: Professionalism"

Great experience, I would recommend this company to anyone looking for a professional, knowledgeable plumbing service!

- Monica Albrecht