Drain Services in San Diego
Clearing Tough Clogs with Expert Techniques
A clogged drain can be an incredibly annoying problem that needs to be addressed quickly. Left unaddressed, it can cause serious damage to your home and lead to expensive repair bills. Water that isn't draining properly can create mold and mildew growth, which is a health hazard for everyone in the home. A clog can also cause major flooding if left untreated for too long.
At THA Heating, Air, & Plumbing, Inc., we understand how much of a hassle clogged drains can be. That's why our professional technicians are available 24 hours a day to provide fast and reliable drain cleaning services. Our team utilizes the latest technology and equipment to ensure that every job is done efficiently and effectively. We use specialized techniques such as hydrojetting to clear out even the toughest clogs quickly and effortlessly so you don't have to worry about costly water damage or other issues related to poor drainage.
Don't let your drain problems continue any longer! Take advantage of our experienced team of drain specialists at THA Heating, Air, & Plumbing, Inc, and get your plumbing systems back on track with quality drain cleaning services today.
Call us now for a free estimate by dialing (858) 648-5090 or contact us online!
Signs You Have a Clogged Drain
No matter how careful you are, it's inevitable that your drain can accumulate things to the point where it gets seriously clogged. Clogs can be caused by a variety of factors such as soap scum, hair, grease, and other debris. It's important to know the signs of a clogged drain so you can take action right away before the problem gets worse.
Some signs to watch out for:
Slow or clogged drains
Gurgling noises in drains
Water backing up when you flush the toilet
Unpleasant odors emanating from the sink
Standing water in tubs and showers
Change in water pressure
Foul smells coming from sinks or toilets
To prevent a serious backup, it is important to act quickly when faced with any of these signs of a clogged drain. We don't advise trying to address the problem on your own, as this can often lead to more serious problems. Our experienced drain specialists use the latest technology and equipment to handle blockages safely and efficiently.
How We Tackle Clogged Drains in San Diego County
Clogged drains can be a huge hassle. But no matter how tough your clog is, we have the skills and tools to root it out!
Here are some of the steps we take to address a clogged drain:
We use advanced cleaning equipment such as hydro-jetting machines to clear away stubborn blockages.
We inspect pipes with video cameras to identify underlying causes of blockage or damage.
If necessary, our technicians will replace worn-out pipes or fittings with new ones.
We also provide regular maintenance services for all kinds of plumbing systems.
For a free estimate on clearing your drains and other plumbing needs in San Diego County, call (858) 648-5090 or contact us online today! Se habla español!
Why Choose THA Heating, Air & Plumbing?
What Makes Us Different
Serving San Diego, CA Since 1992
Backed by a Warranty

Get peace of mind with our warranty-backed services.

Licensed & Insured

We make it easy for you to have confidence in the team you call.

Financing Options Available

Our flexible financing options support you however you'd like to pay.

Available for Emergency Help

Heating and cooling emergencies can't wait. Call for immediate help.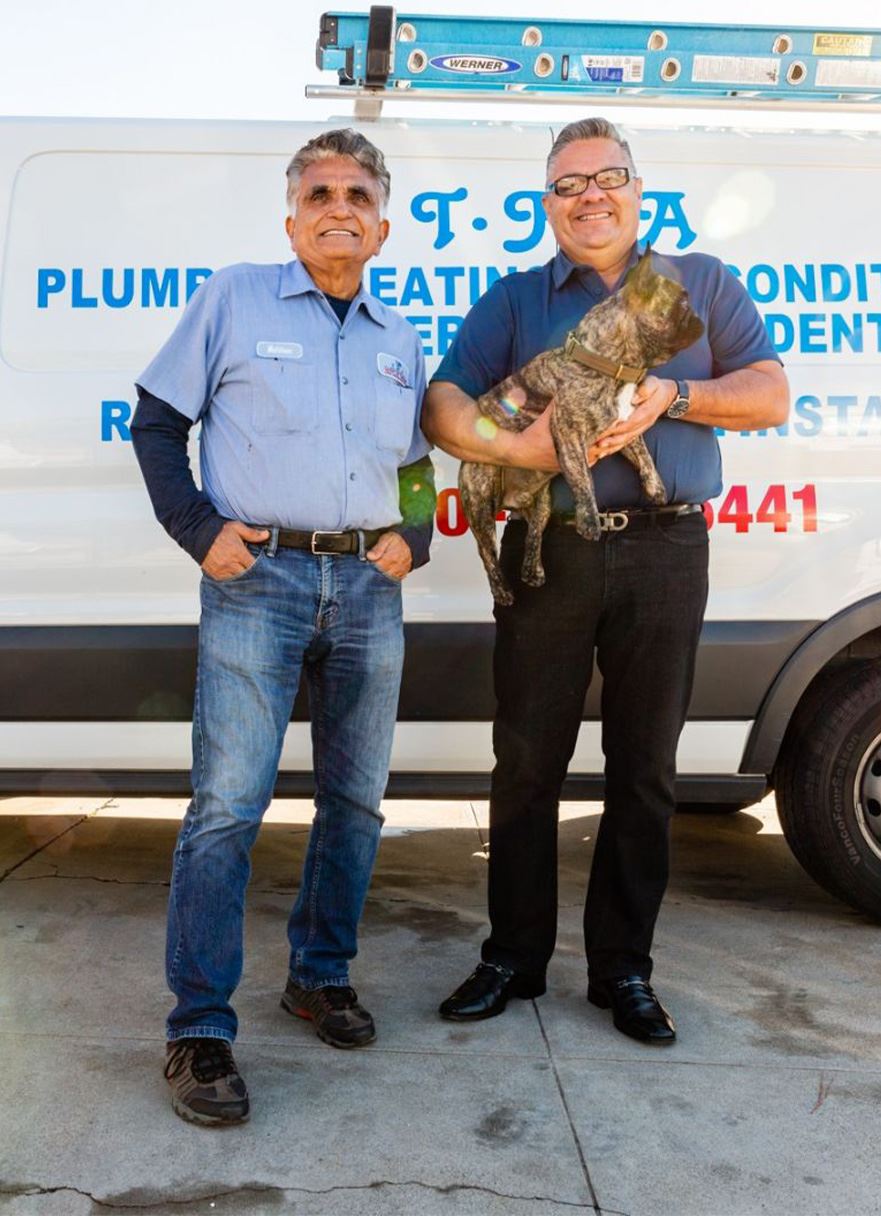 Hear From Our Happy Customers
Reviews & Testimonials
At THA Heating, Air & Plumbing, your satisfaction is our priority! See for yourself what people have to say about working with us.
"She will definitely call this company for future help."

He was prompt, professional, friendly, and reasonable. She will definitely call this company for future help.

- Tish Remsnyder

"He was on time despite a busy schedule."

Very professional and nice, explained everything he was doing and possible outcomes. I would definitely use THA again, but hopefully my daughter won't flush any more toys down the toilet.

- Brittini Boots

"Positive: Professionalism"

Great experience, I would recommend this company to anyone looking for a professional, knowledgeable plumbing service!

- Monica Albrecht